Bikablo Basics Training
In this two-day Bikablo training course, you will discover that you don't have to be a talent for drawing to express yourself visually. If you know the basics of visual language, you can apply it anytime, anywhere, from A4 to flipchart.
Content Bikablo Basics Training
Take your first steps in visualisation. You will work with lines, shapes, pictograms and frames. Colours, techniques and handwriting will also be extensively discussed. In addition, we practise drawing under time pressure, so that after the training you will be able to join a meeting or make a visual report at work.

At the end of the training you will apply all new skills in your own poster. Shaping your thoughts is suddenly a lot easier than you thought. You have created a lively, informative poster to be proud of. From now on, you know you can do this.
You will learn this in the Bikablo Basics Training course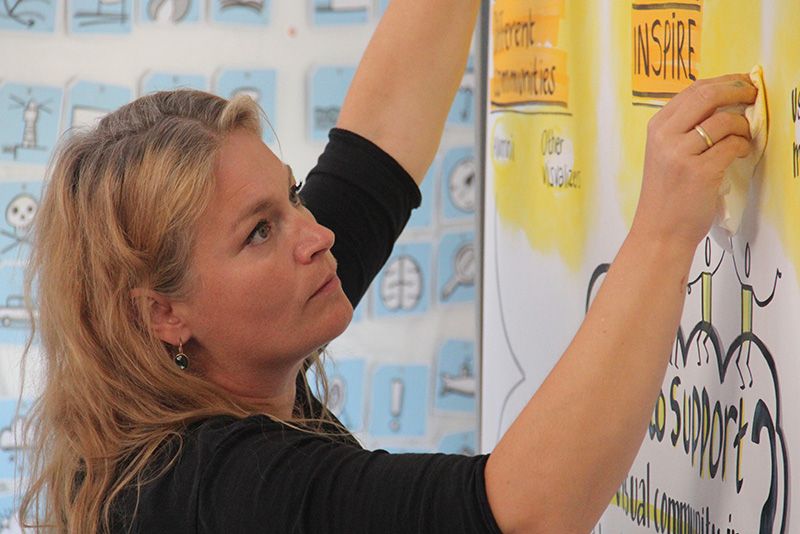 The Bikablo trainer
As a certified Bikablo® global trainer, Maaike Borsboom of INKSIGHT is part of the international Bikablo trainer network. Like no other, she knows how to create a positive environment in which learning and creativity are given full scope. Depending on the group size/type of training, she does the training alone or together with a Bikablo colleague, a true celebration!