About INKSIGHT & Maaike Borsboom
April 21, 2016 the world stood still for a moment and everything fell into place. I participated in a Bikablo® basic training, visual facilitation. Creative thinking can go hand-in-hand with untangling complicated processes. What an insight! Unlocking my visual skills opened up a new world. Working visually felt like breathing, opening doors that lead to new insights with each breath.

I had already put aside my career as a Social Work manager and was doing interim management jobs, but lacked direction. And writing (policy) notes was difficult to bring about change in groups. But that one Bikablo training led to a new adventure in the visual universe. Creative thinking, unraveling complex information, creating clarity, and increasing engagement, yes! The path of the Aanblazer had begun. Guiding organizations visually by igniting a small spark to great passionate fire, starting from desire, working toward a beautiful reality.

Fast forward 2023, visual work is still the foundation of what I do as a Visual Dialogue Maker and global certified Bikablo trainer at INKSIGHT.
INKSIGHT is the sequel to the Aanblazer. Because imagine working in an international context where English is the working language. The company's operations are growing. But your first name Maaike and company name The Aanblazer are unpronounceable to your colleagues. So time for another name: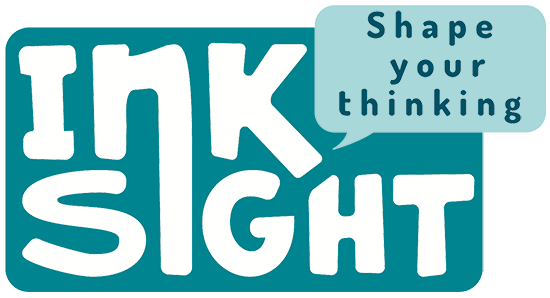 We create a world where everyone has freedom and space to think. By connecting heart, hands and head, other perspectives become possible, creating movement.

INKSIGHT is an amalgamation of INK (ink) the material we often work with, and INSIGHT (insight), the insight that often arises while we draw, and also IN SIGHT (have in sight), having something in sight, literally seeing it, stimulating our visual sense.


*Spark creative thinking to find solutions*

I enjoy tapping into the creative resources of individuals and groups and combining that with thinking, unraveling, deconstructing, restructuring the issues they are working on so that new doors and possibilities are opened for them as well. Characteristic of INKSIGHT, having faith that something can be done, searching together for how, My career switch is proof that it can be done.
Who is Maaike?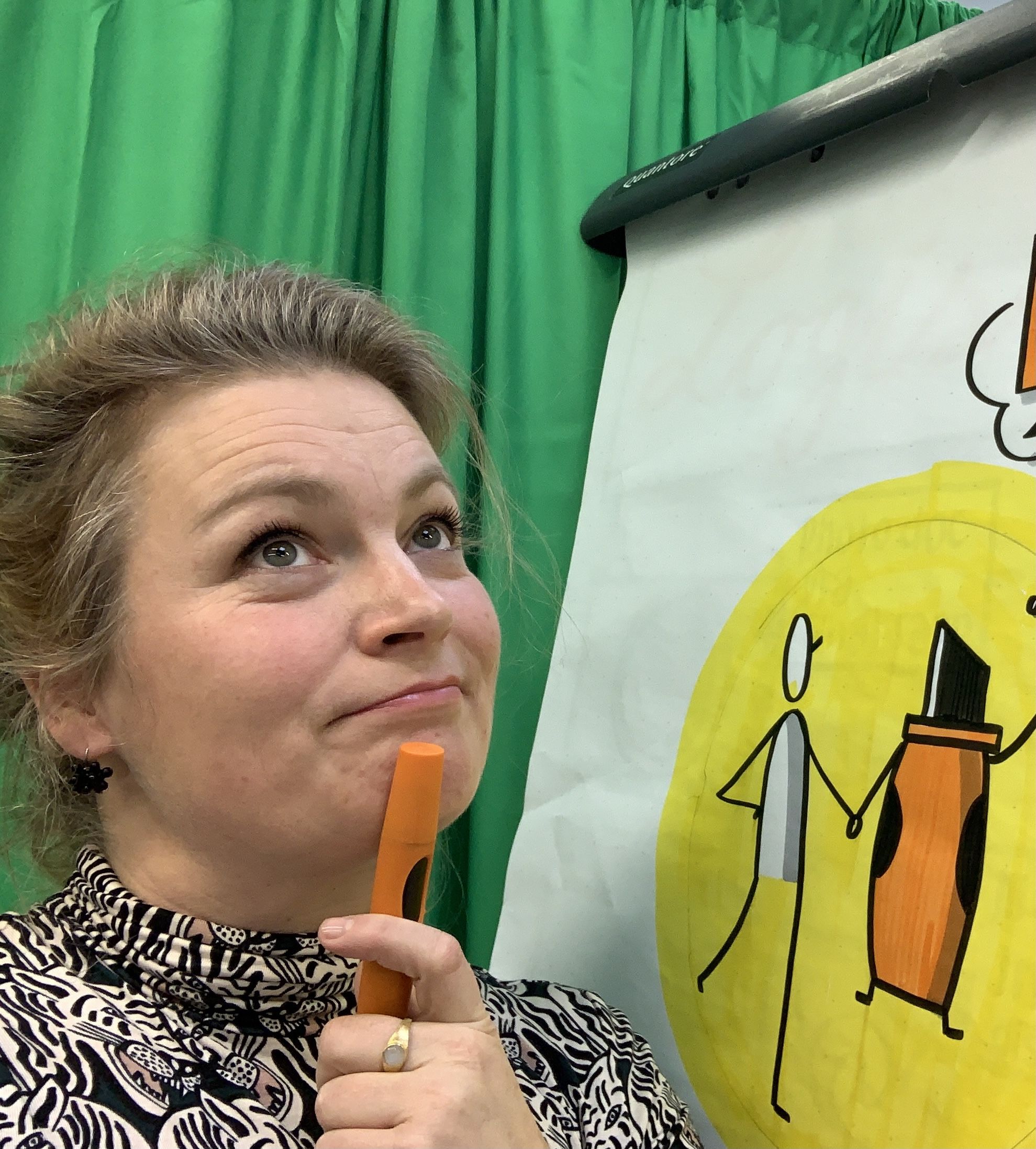 Born
in rural Groningen, Northern Netherlands, adventuring with friends through fields and ditches. Catching frogs, building rafts, making fires, dreaming of distant travels.

Love,
making something every day, drawing, singing, dancing, music, sculpting, experiencing art, cooking& baking, good food, being outdoors, walking and running.

Character enthusiastic,
creative, positive, leader, doing and thinking, thinking in solutions, curious, asks questions, tad stubborn ;)

Personal
my family, family, friends, neighbors....and also need to be alone

Educations & courses
VWO, HBO social pedagogical assistance, MA Comparitive European Social Studies, Introduction to Prevention, Project-based working in Care&Welcome, NMI register Mediator, Solution-focused managing, Solution-focused mediation, Results-focused Management, Business coaching, Bikablo basic trainer, Bikablo Advanced trainer, NLP basic course, Clean Language training,
9-fieldsstructure training, Bikablo Visual Storytelling trainer.
Why do it the hard way when it can be done together
- Loesje -
Partners of Inksight
No one masters everything equally well, which is why INKSIGHT regularly works together with partners, combining qualities to get further together than alone. INKSIGHT has an extensive network of reliable partners, who work together depending on a question.

INKSIGHT is connected with visual colleagues
Visual reporters (graphic recording), a graphic designer, copywriter, illustrators:
Fellow visual workers
Bikablo.com, fellow trainers as well as BILTwerk's graphic recorders&illustrators together we develop methods and products to represent change. Regularly the global certified Bikablo trainers conduct trainings together.

Vizualizer.Network Netherlands
a network of visualizers in all shapes and sizes, exchange with fellow visualizers, in practical and business areas (private whatsapp group).
European Visual Practitioners
A community of visual practitioners based in Europe, enabling each other to achieve professional growth and spread the impact of visual thinking. https:/europeanvisualpractitioners.org
 
IFVP International
Forum of Visual Practitioners worldwide, member
The International Forum of Visual Practitioners is an international forum with hundreds of members. We offer educational, marketing, and networking opportunities for our members, which is highlighted by our yearly conference. https://ifvp.org
Partners with other experts

EXPERTS
Sometimes partners are needed with knowledge and experience in specific fields e.g. an anthropologist, change manager, a systemic coach, psychologist, a business consultant, photographer, copywriters, graphic designers.